Transform your Timber Floor Boards with Timber Floor Sanding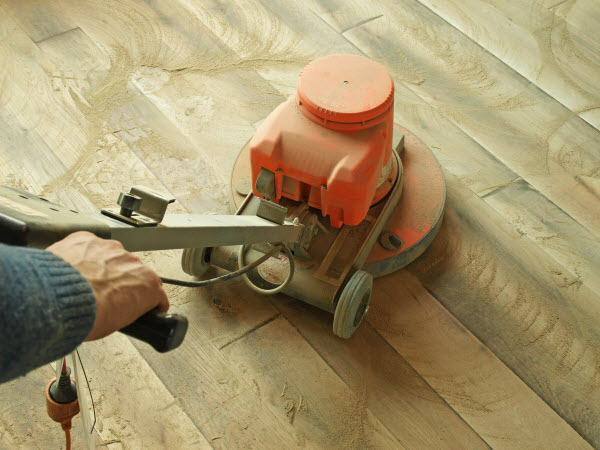 Timber Floor Sanding Brisbane
All Flooring Solutions specialises in timbers floor and timber floor sanding in Brisbane.
Timber floors have always been popular in Brisbane, originally in the old Queenslander style homes and highest homes, but more recently in new builds with a very modern feel. Timber flooring adds a feeling of luxury and warmth giving that high end finish that we have grown to love.
Timber floors are easy to maintain but every now and then they need some tender loving care to restore them to their former beauty, or in the case of a new floor to really bring out the beauty of the timber. That's where timber floor sanding and floor finishing is necessary. If your floors are showing a bit or wear and tear or have lost their luster, particularly in high traffic areas then it is time to call in the experts.
The temptation for many is to try and do the work themselves. In a city like Brisbane it is easy to go out and hire specialized timber floor sanding equipment such as belt sanders and edge sanders in an attempt to save a bit of money. If you know what you are doing, sanding your own floors can save you money. However the majority of do it yourself floor sanding projects end in disaster and worse in a blanket of dust. At best they end in an uneven finish and uneven colour that detracts from the natural beauty of your timber floorboards. By using an expert floor sander you can feel confident that they will sand your floors in a direction that brings out the grain and that achieves a uniform depth, giving a beautiful smooth finish and colour to your timber floors.
To achieve this finish, preparation is the key. Our Brisbane based team of timber floor sanding experts can help you with all sorts of flooring projects whether it be a home renovation, restoring a deck or staircase, a new build, a commercial location such as a shop or a restaurant, a school, a board room or conference centre. Whatever your vision we can help make it a reality. We have the knowledge required to prepare your timber floors ready for floor sanding. The floor sanding process involves a number of stages. Our team in our Brisbane based office can assess your needs and confidently and professionally take you through all the stages including floor board preparation, floor board sanding and floor board finishing in your choice of finish and luster.
Our help doesn't just stop there. We will give you advice on how to properly care for your floorboards. For example offering a solution of adding felt feet to all your furniture and giving proper consideration of whether to use a rug over your floors or not. Being based in Brisbane it is easy for us to provide professional floor sanding to locations around Brisbane and the surrounding area. We can come to you and assess your project, advising you on the choices of flooring solutions available to you. Once you have decided what you need we will get started and complete your floor sanding project as quickly and efficiently as possible with minimal dust and disturbance to your home or business premises. Timber floor sanding really is one of the wonders of the renovators' world, allowing us to showcase the natural beauty of the wood and bring your timber floorboards to life. We look forward to working with you on your next project.
More info: Timber Floor Sanding Brisbane