Timber Flooring Cost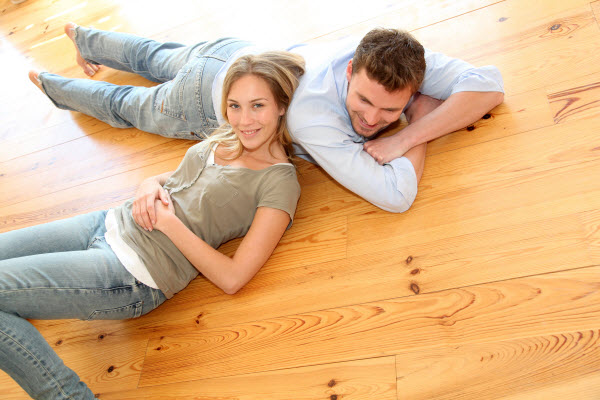 Timber Flooring Prices Considered Cost Effective
Timber flooring prices have traditionally been perceived as being quite high in cost. Upon closer inspection, consumers are surprised to discover that the price of timber flooring is actually very cost effective. Furthermore there is actually quite a wide range of timber flooring products. The price of timber flooring is determined by the timber flooring cost of product and the amount of time it takes to install the timber flooring.
Parquetry is generally more expensive in price because more time is needed to create the beautiful parquetry designs. The price of parquetry also varies with the cost of the actual timber being used. Some woods are in short supply and consequently cost more. The timber flooring cost and availability should be factored in when calculating the overall price of your parquetry timber flooring.
At the other end of the price scale is laminate timber flooring. While laminate timber flooring is one of the most economical, it is also extremely durable. Its ease of installation also means less time is required, thus creating further cost savings.
A good middle range timber flooring product is bamboo flooring. The cost of bamboo flooring lies somewhere between the laminate timber flooring cost and the price of same of the rarer timber floors. Bamboo floors offer quite a diverse selection of timber floor finishes, colours and design, making them a very popular choice with interior designers. Due to this diversity the price range of timber flooring varies considerably.
Whatever the overall timber flooring prices, there is no doubt that timber flooring provides a beautiful and inviting look to your home. While the cost of timber floors can sometimes be more than expected, it is also important to consider the cost offset the durability of timber floors provide. Timber flooring lasts for many years and with proper maintenance can last a lifetime. This saves you quite a lot of money in the long term, thus reducing the overall cost.
As a result of this durability timber flooring is considered quite cost effective. While the overall timber flooring price can vary dramatically based on your personal taste and preferences, the performance of timber flooring over the long term make timber flooring a very cost effective flooring solution.
If you need more information about timber flooring cost and prices in Brisbane, contact us now!