Brisbane Timber Flooring, floating floorboards, floor coverings, floor sanding and more. Affordable, Solid and Durable.
All Flooring Solutions is a flooring company specialising in timber flooring, laminated, parquetry, cork, floor coverings, floating floors and floorboards.  We offer a complete solution from supply to installation for our valued clients in Brisbane. We also specialise in the sanding and finishing of new and existing timber flooring and the supply and installation of carpet, vinyl and Epoxy Floors for the commercial sector.
We are a family owned and operated business with over 30 years experience in the flooring industry.  We pride ourselves on offering quality products with exceptional customer service every step of the way.  From start to finish we take your floors very seriously. Add the beauty of timber flooring to transform your home today. Talk to our friendly, experienced flooring specialists to discuss how we can help.
Solid Timber Flooring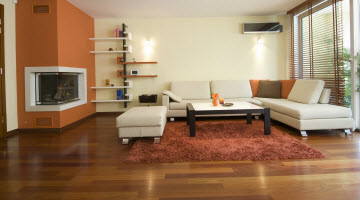 Solid timber flooring will add natural warmth and elegance to your home, lasting over 100 years. Hardwood floors are renowned for their strength, longevity and durability. Our solid timber floors are made for extra stain resistance and are easy to clean. Browse our range of Boral and "Tongue & Groove" solid timber flooring.
Timber Floating Floors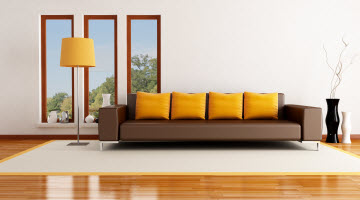 Engineered floating timber floors are easy to install and removed easily. Our range of floating flooring products is available in matt or oiled finish, scratch-resistant, wear-resistant and protective coatings depending on your requirements. Make your selection with the right advice and personalised service today.
Laminated Timber Floors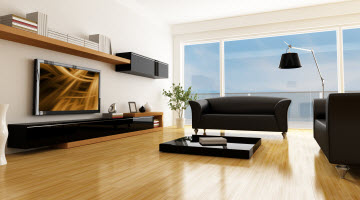 Laminated timber floors are easy to clean plus stain and water resistant. Our laminated flooring comes with no imperfections or defects and is ideal for high traffic areas. We can install your new laminated timber flooring product over existing hard surfaces and is available in a variety of colours. Start browsing now.
Bamboo Floors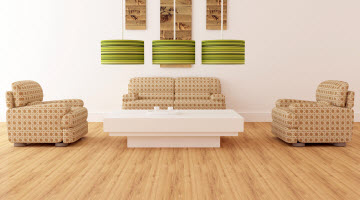 Bamboo flooring is easy to maintain and is a relatively inexpensive flooring option. Bamboo floors are an ideal choice for home owners that are conscious about the environment compared to our timber flooring solutions. It can be extremely strong, feels great on bare feet and there are plenty of colours to select from.
Parquetry Floor Designs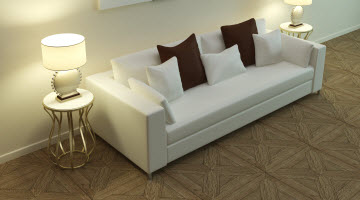 Instantly add value to your home by incorporating unique parquetry floor patterns and accent materials into your flooring solution. Our parquetry floor options are the same cost as normal timber flooring options but will add appeal and beauty to any space of your home. It's durable and is easy to maintain.
Floor Sanding & Refinishing
Restore your timber flooring, parquetry and bamboo floors to their original condition with our Timber floor sanding and refinishing service. Simply add instant value to your home by giving your floors a makeover. We finish it all off with polishing your floor using high gloss to low sheen options depending on your requirements.
Our Customer Feedback
"I cannot speak more highly of the work undertaken by AFS. I have used them on numerous occasions to provide quotes and undertake flooring replacement. Their customer service, reliability, product quality and attention to detail is second to none."
Paul Zernike – Principal, Milton State School
"Thank you so very much for the professional way in which you handled the floors (and me!). The process has been painless for me and the floors look a million dollars, I feel like I am in a new home. Can't tell you what a surprise and relief it was to see the beautiful finish. Thanks again and please thank the wonderful staff who did the job."
Kathy – McDowall
"We just wanted to say a big thank you for the floor. Its looks great and your team did a fabulous job. Everyone who visits our house says how wonderful our floors look."
Carl and Helen – Aspley
"Hi Guys, thanks so much for making this process as smooth as possible. Other experiences we have had in the past did not go so well. We will be sure to recommend you to any family or friends!"
Angela and Trevor – Newmarket
"From the Quote to the finished job, the team at All Flooring Solutions were a pleasure to deal with."
Greg and Kathy – Enoggera
"We recently needed new vinyl flooring in out south side lab, All floorings Solutions came in and did the job perfectly. Highly recommend."
Gavin – Alexandra Hills