Brisbane Bamboo Flooring
Bamboo flooring is a great choice for the environmentally conscious because of its fast growth cycle and biodegradable qualities. It is at the forefront of environmental and scientific innovation and has in recent times played a large role in developing new industries in the agricultural and manufacturing sectors.
When a bamboo floor is laid it has a similar feel and appearance to timber floor and yet on closer inspection is quite unique. For these reasons, bamboo flooring is at the forefront of interior decorative trends.
Quick Step ARC Bamboo Flooring
Below is a sample of the timbers available, visit our Showroom for the full range.
Quick Step ARC Bamboo
Quick Step ARC Bamboo which are known for their long and wide boards and for its strength and durability.
The bamboo is stable, incredible indentation resistant, almost completely insect resistant, easy to clean and maintain and can be sanded and refinished just like timber floors. It is a solid product which is better known as Strand-Woven Bamboo and is manufactured under extreme high pressure where the strands of bamboo are combined into one solid product.
The dimensions of the ARC Bamboo are 14mm thick solid boards and a generous 1,850mm long and 137mm wide.
The main process used is with cold press which refers to the Bamboo material being pressed into shape at room temperature. This "cold press" material is then baked for up to 20 hours at up to 130 degrees Celsius! This compares to the "hot press" production which has a baking time of around 45 minutes. The long baking time is slow and costly, but chosen to achieve greater uniformity in density, colour and moisture content, as well as a more appealing appearance. The finishing of the product uses Stain Resistant Technology (SRT), which is a coating that shows a 30 fold improvement in the prevention of fine scratching over standard coatings.
The product uses the Uniclic Joining System and doesn't require any glue, providing a stable floor that avoids moisture, dust and dirt accumulating between the planks. Quick Step ARC Bamboo is backed by a 25 year residential wear warranty and a comprehensive lifetime structural warranty.
The bamboo is sourced from dedicated plantations which are grown in 5 to 6 year cycles… awarding ARC Bamboo its independent environmental certification from both
GECA (Green Environmental Choice Australia) and FSC (Forest Stewardship Council).
We use Quick Step underlay which is noise resistant, offers a stable base, Damp proof and moisture resistant membrane.
Bamboo floorings under the same family as floating floors, better known as engineered timber floors due to the similar manufacturing processes in creating the finished product. There are many different types of bamboo products and how it is made with either strand woven and vertical and they come in a wide range of different colours.
Bamboo floorings come with a click lock technology and they have a slight beveled edge of the boards to allow for any undulation in the sub-floor, or any undulation in the thickness of the board.
The click lock technology means that bamboo can be clicked into place without the need for glue that can be laid as a DIY project and can also be easily removed at a later date. This makes bamboo a fantastic option for people renting premises because when renters move on they can easily dismantle the floor and take it with them.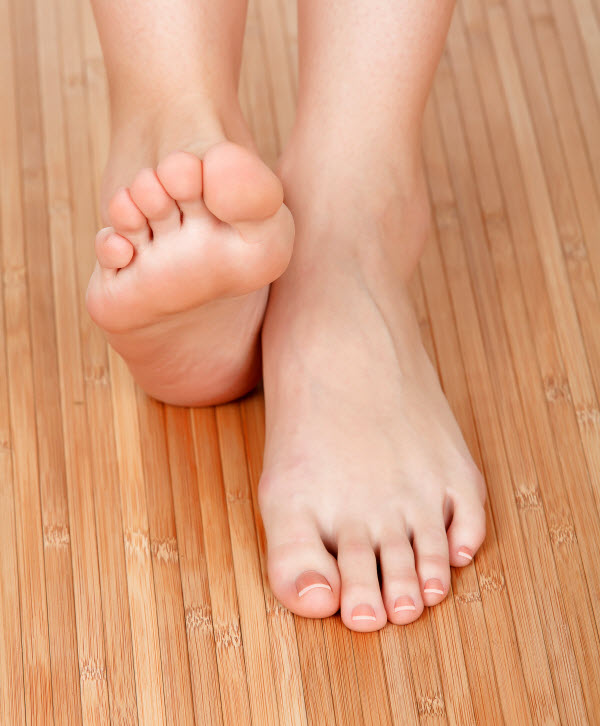 Bamboo Flooring Pros
Bamboo is highly renewable and reaches maturity every 6 years. It comes from plantations specific to timber flooring.
Easy maintenance
Water resistant – more resistant to water damage, stains and warping than hardwood materials
Relatively inexpensive
Durability – due to the manufacturing process, bamboo can be extremely strong.
Can be sanded and refinished the same as hardwood but the amount of times this can be done depends on the original quality of the product.
Bamboo Flooring Cons
Poor quality products can release and emit VOC's (volatile organic chemicals) into the air of an interior space over time.
Not completely resistant to scratches and wear and tear.
Can be prone to water damage by excessive moisture, causing it to warp and attract mold.
The planks can expand in humidity and shrink in cooler dry climates. This can be avoided if the product is of high quality and laid by an experienced tradesman.
Poor quality products have a tendency to bleach out when it is exposed to long periods of sustained sunlight.
There can be problems with floor sanding and refinishing, particularly around the beveled areas where it can look uneven.
Another point to note is a re-sanded bamboo floor will look completely different to the original floor. The reason is because the product comes with 7-8 coats of UV stabilised water based coating from the factory.  Replacement is the preferred method.
A note of warning…
Due to the 'newness' of bamboo as a flooring alternative there have in recent times been reports of widespread reports and problems of mal-practice within the industry.
These include:
Irresponsible forestry practices with clear-cutting natural forests to make room for new bamboo plantations.
Unnecessary use of fertilizers and pesticides.
Formaldehyde based glues and finishes can be unhealthy.
No enforcement of fair trade practices or quality control in China where bamboo originated.
Premature harvesting practices do not allow bamboo to properly harden.
Because of these reports we have spent and extended amount of time and research in to sourcing what we believe to be best bamboo flooring products Australia has to offer